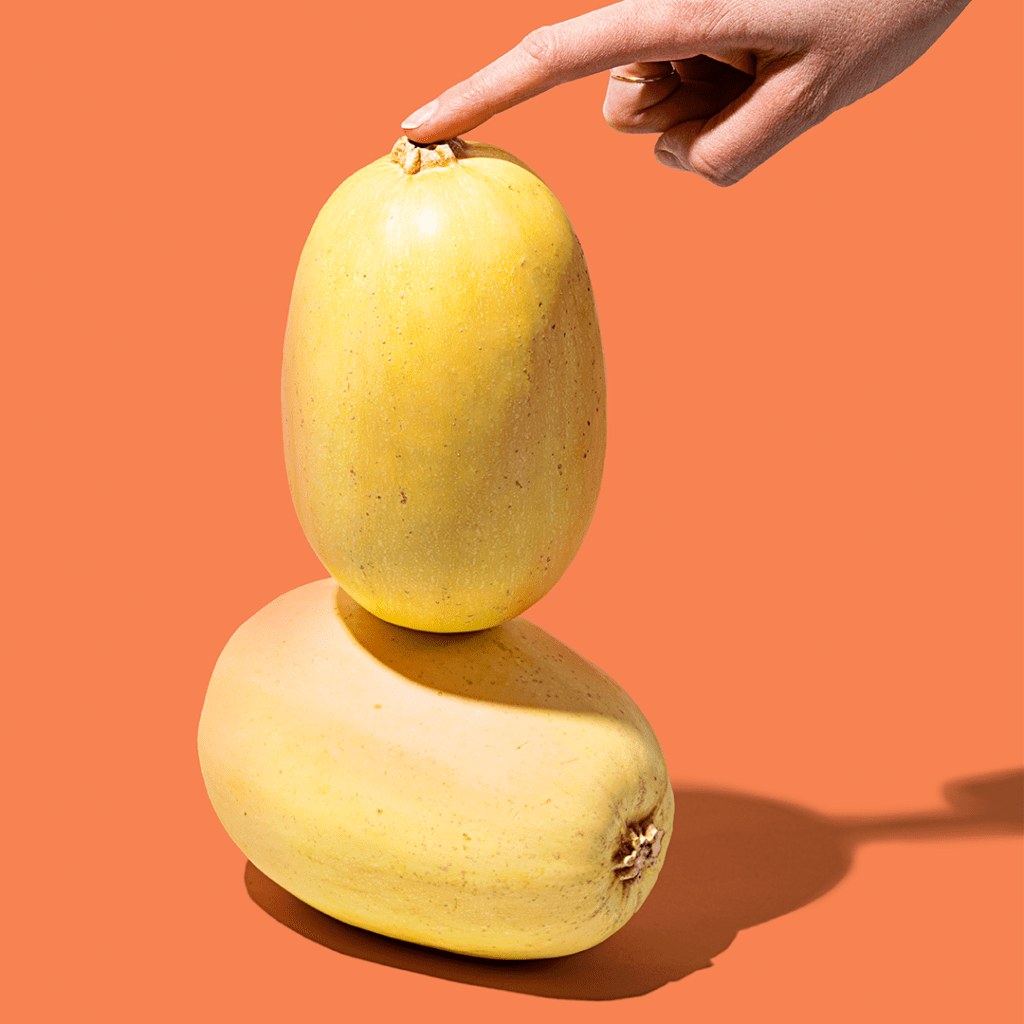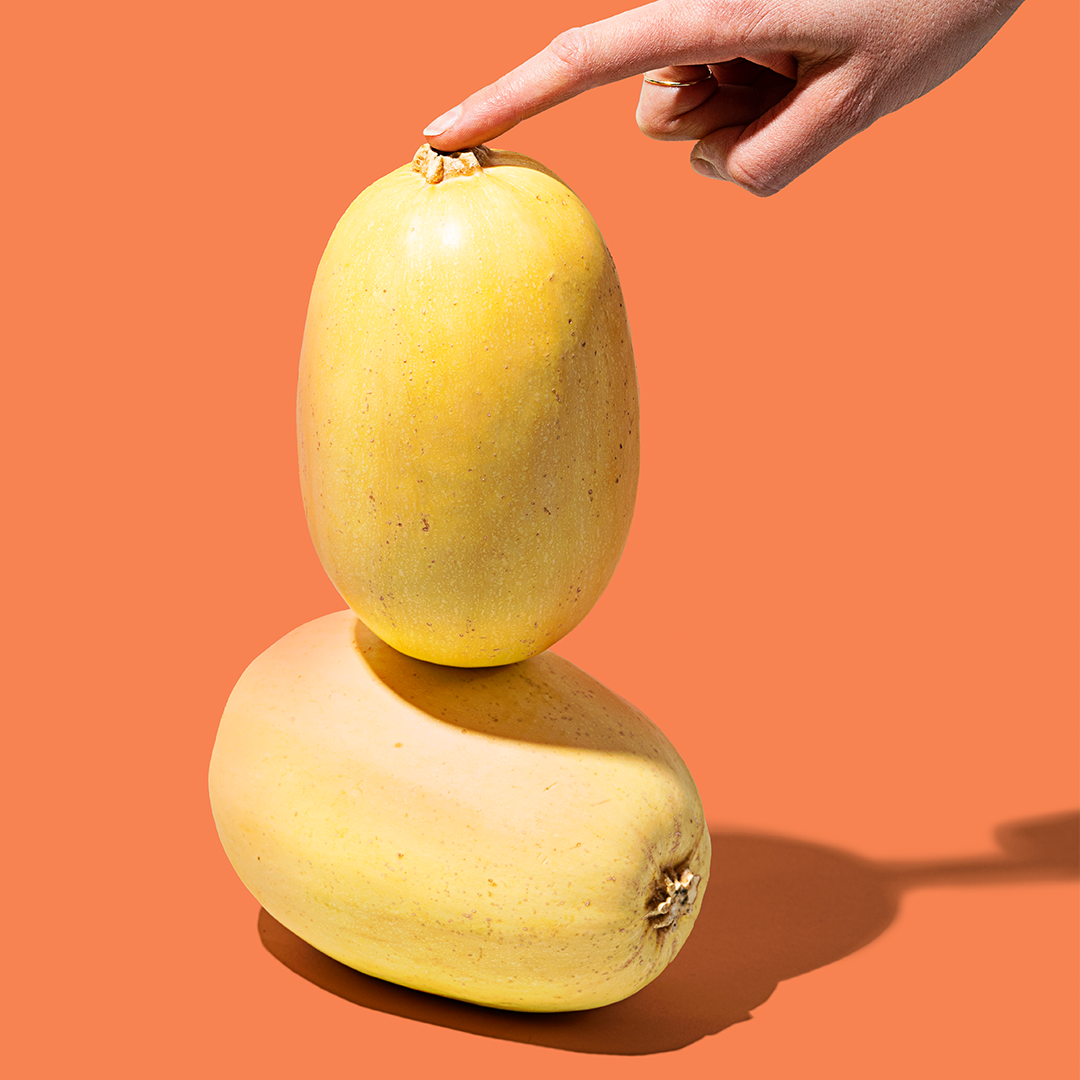 Despite its name, spaghetti squash doesn't really taste like spaghetti. However, when paired with the right sauce and the right recipe, it can be a great healthy alternative to pasta. Once this yellow winter squash is cooked, the squash's "meat" falls away from the skin, causing it to resemble spaghetti or thin angel hair pasta.
But spaghetti squash can be used for so much more than a pasta alternative. Here are 10 recipes we find fun if you're looking for ways to experiment with this Misfits Market staple. (Pro-tip: Microwaving your spaghetti squash for 4-5 minutes makes it much easier to cut in half.)
In our own recipe, tender spaghetti squash complements roasted cherry tomatoes and salty mozzarella cheese. It's one of the classic ways to enjoy the mild squash—with Italian-inspired toppings—without having to cover everything in sauce.
Spaghetti squash works in more than just savory dishes. If you're craving something slightly sweet, this recipe pairs spaghetti squash with apples and onions to make a fritter that's grain-free, dairy-free, and Paleo-friendly. Sounds like a triple threat to us.
Whether you're vegetarian, participating in Meatless Mondays, or just looking for a new way to enjoy sliders, this recipe has you covered. Spaghetti squash's stringy consistency resembles pulled pork when combined with BBQ sauce and a bit of applewood smoked seasoning. These sliders will definitely be the talk of the party.
Here, spaghetti squash replaces pasta for a healthier alternative to macaroni and cheese. This makes for a fantastic way to get your little ones to eat more vegetables without having to hide anything green.
Calling all Instant Pot users! We love a dinner that takes 30 minutes or less to make. Add spaghetti squash, red pepper flakes, Parmesan cheese, and a few other key ingredients to be rewarded with a keto- and vegetarian-friendly meal. A great dish to make on those busy work nights.
Craving pizza but need to use up the rest of your Misfits Market box? Spaghetti squash makes for the perfect vessel for all of those classic pizza flavors. Plus, you get some extra veggies in an otherwise cheese-filled dish.
Personal spaghetti squash boats allows for each member of the family to personalize their lasagna in an exciting way. Plus, they're customizable no matter what you have in your box.
We suggest adding some grilled pineapple to this recipe to give it that sweet and tangy combo.
Spaghetti squash, just like butternut squash, tastes great with butter and brown sugar. Adding a little cinnamon and nutmeg makes this a warming comfort food you don't have to feel guilty about.
We're big fans of putting stuff on toast that you otherwise wouldn't think to. Both spaghetti squash and chickpeas are pretty mild, so they can take on the strong curry flavors this recipe calls for. Top it on toast or eat it without the bread. It'll be delicious nonetheless.