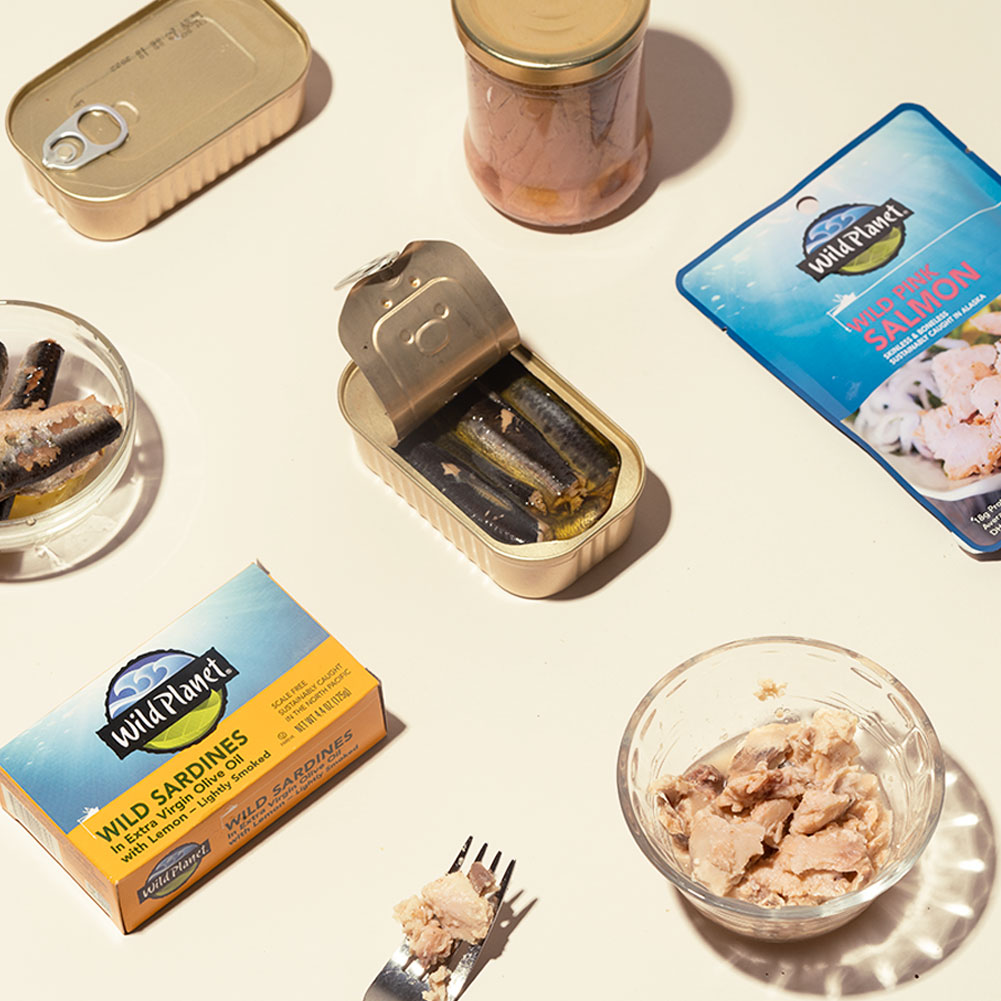 We welcomed Wild Planet to our Marketplace this week, which is a big first for us. We've never had proteins before, but it's something you'll be seeing more of as we grow. Which is why we want to provide transparency behind our thinking. We've always worked with food makers who share our vision for a more sustainable food system—and we'll continue to do so! That's not going to change. But as a mission-driven company committed to creating affordable access to healthy food, we need to be thoughtful about everyone's different dietary preferences.
Working with farmers is only one of the ways we combat food waste. Partnering with small makers and other food brands with similar values is another. They all have a home here at Misfits Market—whether they've suddenly found themselves with surplus, or maybe they need the extra sales boost for their family-run business. 
We're happy to be kicking things off with Wild Planet, whose commitment to sustainable sourcing and friendlier-fishing techniques is the reason they're so respected. We've been enjoying putting together quick and healthy lunches (and a few antipasto platters) since we got them in house, so we can certainly vouch for the quality! We hope you like seeing them in the Marketplace as much as we do.
New to Misfits Market? Learn more about The Marketplace—your affordable destination for delicious pantry staples, premium produce, and so much more— here.