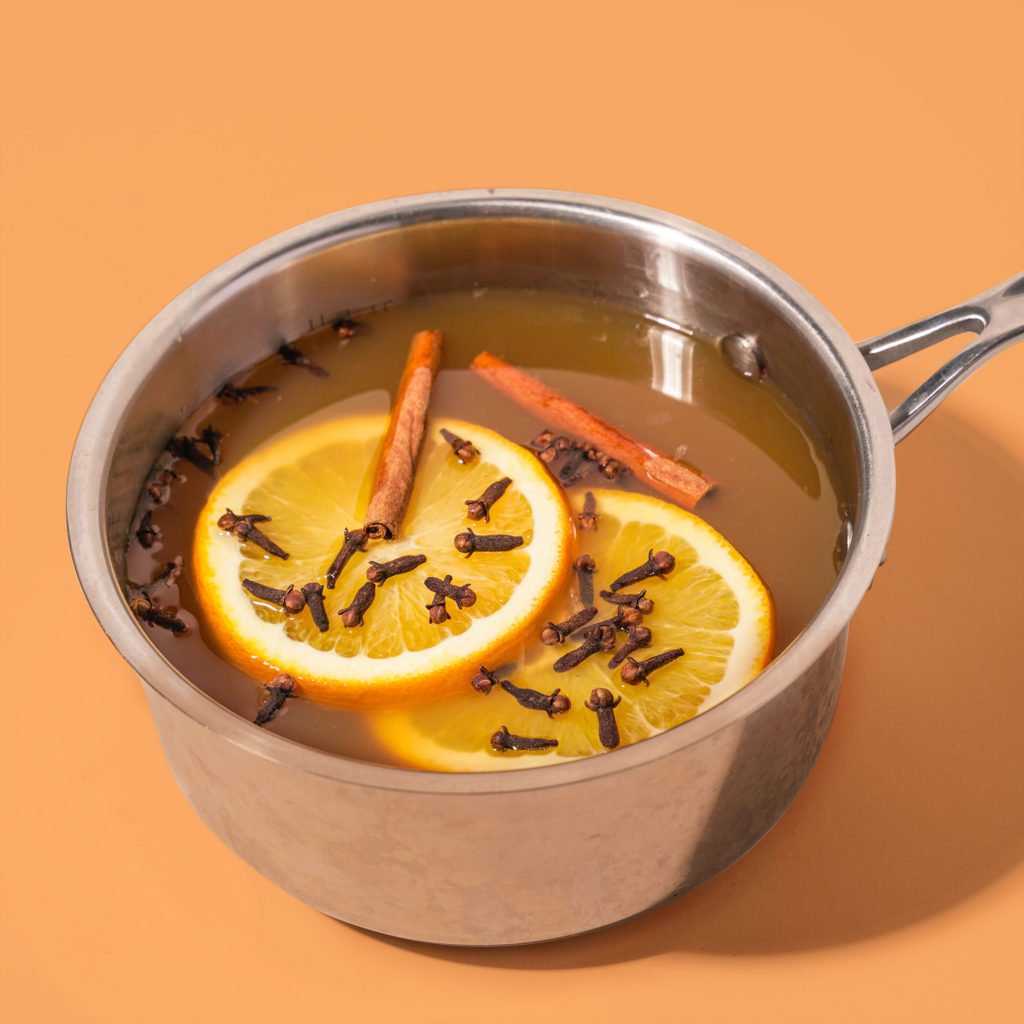 There are many ways to celebrate the holidays but there's no better way to toast to the season than with a seasonal cocktail. (Plus, we know being around family can be hectic, so the cocktails better be good!) What's more, most of these cocktails can be made mock by simply removing the alcohol, so kiddos can feel fancy with alcohol-free versions while the adults sip to the season.
Case in point, a simple mulled cider recipe that calls for delicious apple cider and lots of spice. If you're feeling frisky, add whiskey before serving.
Though we were originally inspired by the non-alcoholic mulled cider, mulled wine follows a similar process of heating wine with oranges and special spices—peppercorns, cloves, all spice, cinnamon—with a few extra ingredients like brandy and honey for a spicy-sweet warm glass of wine.
Cranberries are one of the few fruits native to the United States, which is probably why it's a staple in holiday cooking. Combine them with fragrant rosemary and a splash of bubbles for a simple holiday drink.
Since apple cider is already a kitchen staple during colder months, swap it for orange juice in your standard mimosa. Garnish with cinnamon and apples for a fragrant fall-inspired twist on a classic cocktail.
Pinot and Pomegranates
This two-ingredient drink was inspired by you! One customer used their misfit pomegranate arils as a colorful addition to a glass of cold Pinot Grigio—a simple yet effective way to sweeten up white wine.
What happens when you combine red wine and hot chocolate, two of the best cold weather drinks there are? You'll be rewarded with a rich, chocolatey, robust drink that warms the stomach and the tastebuds. It's thick and decadent and you'll never drink wine or hot chocolate separately again.
This gimlet is so fragrant and pretty that it smells like winter and looks like a gift. Start with homemade rosemary syrup, which can be used in a number of wintery cocktails, and add your favorite gin and a squeeze of lime juice for a cocktail that you'll want to sip on all winter long.
Beer drinkers, get ready! Take your chocolate stout to the next level with even more alcohol (brandy) and a seasonal cinnamon stick.
If the name alone doesn't scream "holiday" then the taste of this margarita will. What's more, it's just one additional ingredient—cranberry juice—to take your classic marg from summertime sip to cozy holiday drink.
Nutmeg and a gingerbread cookie garnish takes the creamy White Russian to the next holiday-inspired level.
Sweet pear nectar pairs perfectly with pungent basil (try saying that five times fast!) in this wintery cocktail. Simply hold off on the vodka for a mocktail version that kiddos will love.
There's something about whiskey that screams holiday. Maybe it's the warm feeling when you sip it or that it's often added to seasonal flavors like cranberries and oranges. This is the perfect cocktail to enjoy post-holiday party to unwind—and before you do the dishes.