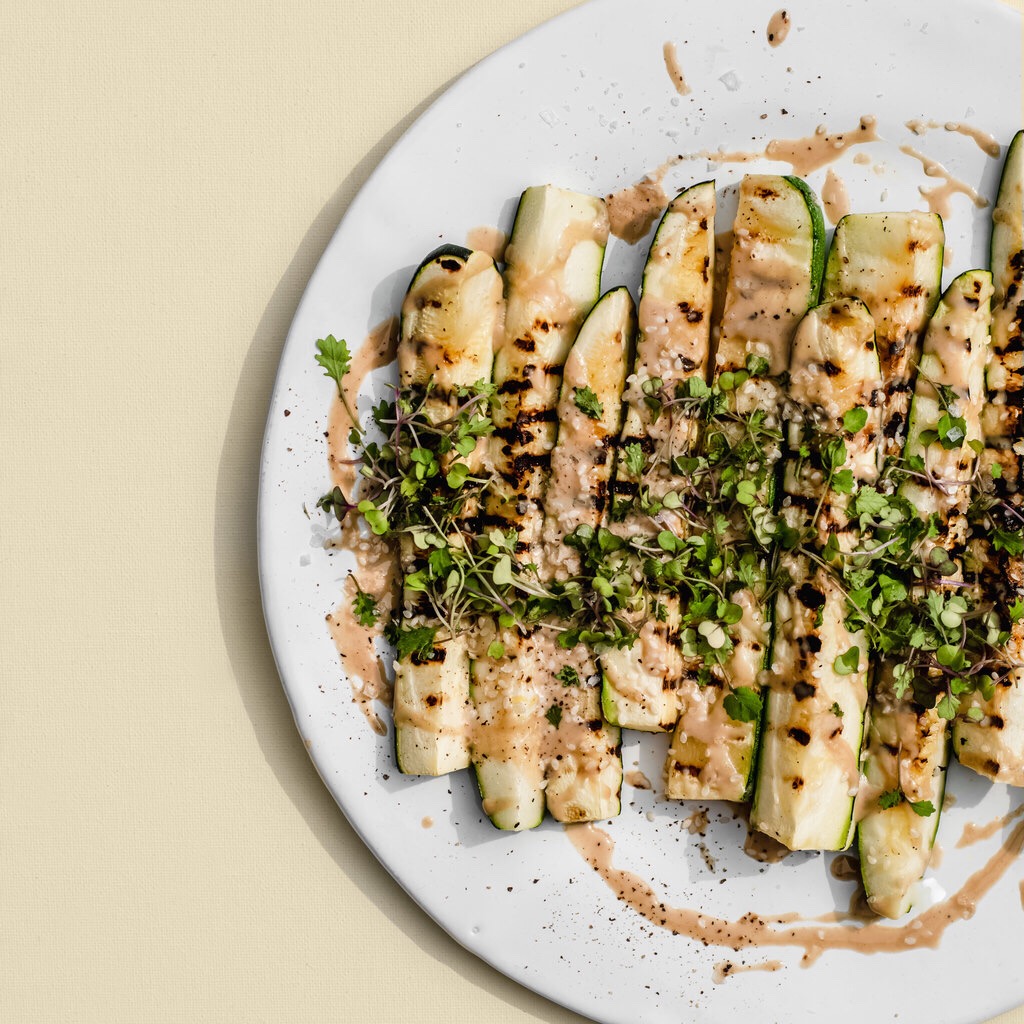 Summer is the time that most of us are swimming in zucchini but lacking inspiration on what to do with them. This super-quick side dish solves that issue with absolutely delicious results. Slender spears of squash are the perfect vehicle for this garlicky sauce that, frankly, you'll want to slather on every seasonal veggie.
Print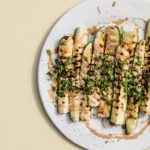 Grilled Zucchini with Lemony Garlic Tahini Sauce
---
Description
For those nights you forgot that you had to cook dinner (it happens!), this summery side dish comes through in a pinch. Double the Middle Eastern-inspired sauce if you like for dipping crudité or drizzling over salads.
---
4 small green zucchini squash
3 tablespoons olive oil
1 teaspoon salt
1 teaspoon freshly cracked pepper
1/2 cup tahini
Juice of one lemon
3 cloves garlic, minced
1/3 cup water
1/4 cup microgreens (optional)
---
Instructions
1. Slice zucchini lengthwise, then cut each halve in half to create four pieces per zucchini Transfer to a large mixing bowl and coat with olive oil, salt, and pepper.
2. Add tahini, lemon juice, water, and garlic to blender and mix until smooth in consistency. Set aside.
3. Place a grill pan over medium heat. Grill each side of the zucchini slices for about 3-4 minutes.
5. When ready to serve, transfer to a serving dish, drizzle with tahini sauce, and top with microgreens.
---