If you're like us, getting your recommended intake of water (a full 64 ounces every day) is usually more of an afterthought than a priority. Plain water is just so… plain. That's why we like to use fresh herbs and leftover bits pieces from fruit—think apple peels, lemon zest, and grated ginger—to add much-needed flavor to our teas and waters. The benefits are two-fold: it keeps you hydrated and helps eliminate food waste.
Of course, it helps to drink from a bottle you actually like—especially if it's one that's better for the earth. We've partnered with Welly to bring you stylish insulated bottles and mugs made with real bamboo, which reduces our reliance on single-use plastic. (A number of colors and sizes of Welly bottles are now available in our Marketplace, open between Thursday 4 p.m. ET and Saturday 8 p.m. ET.) Best of all, Welly donates a portion of sales to clean water projects.
Here, a few favorite ways to use Welly's insulated bottles and Misfits Market produce to level-up your H2O game:
Up your tea game by adding fresh herbs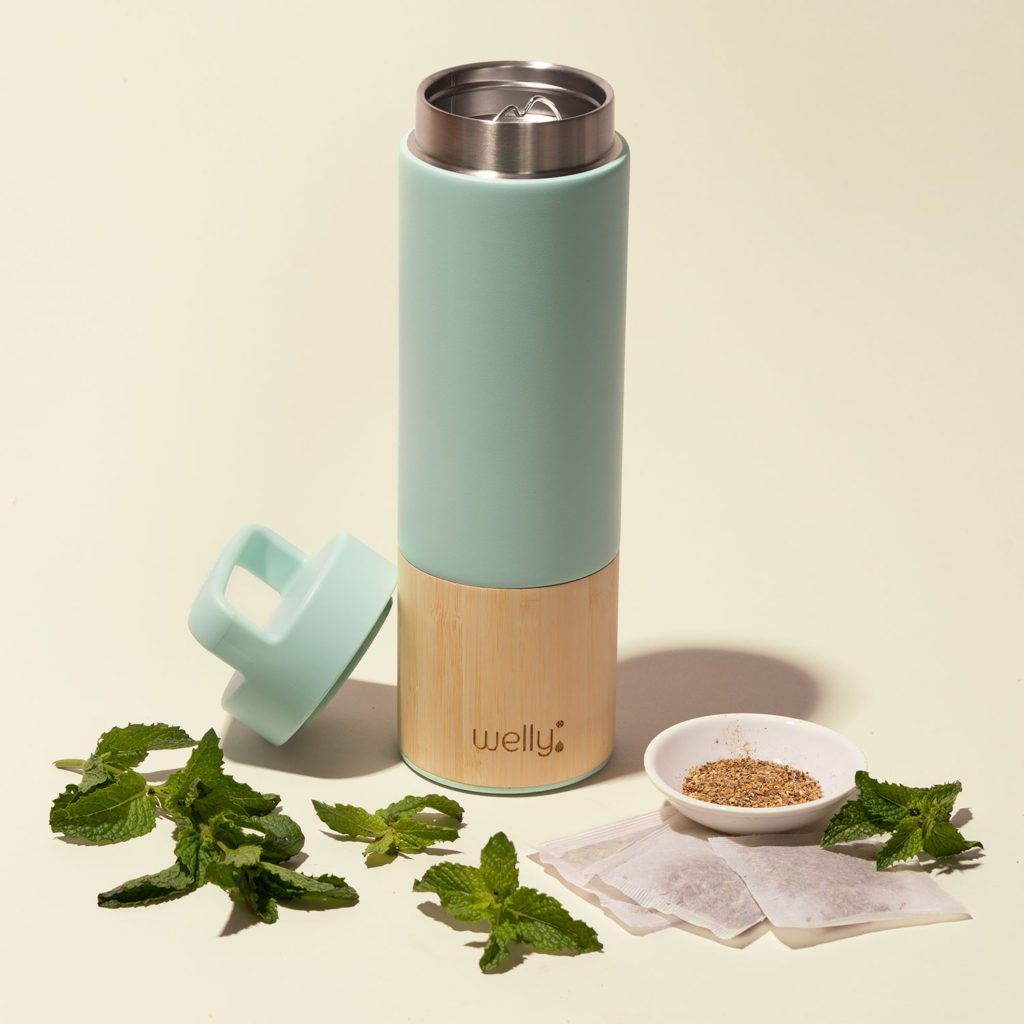 For each cup of water, add 3 teaspoons of minced herbs or a small handful of fresh whole herbs. It'll add even more flavor to your favorite hot or cold tea. Some of our favorite fresh herb and tea combos are:
Mint with green tea, ginger green tea, or peppermint tea
Basil with hibiscus berry tea or lemon tea
Fennel fronds with black tea
Rosemary with hibiscus berry tea or lemon tea
Sage with black tea or green tea
Give sparkling water a boost with fresh produce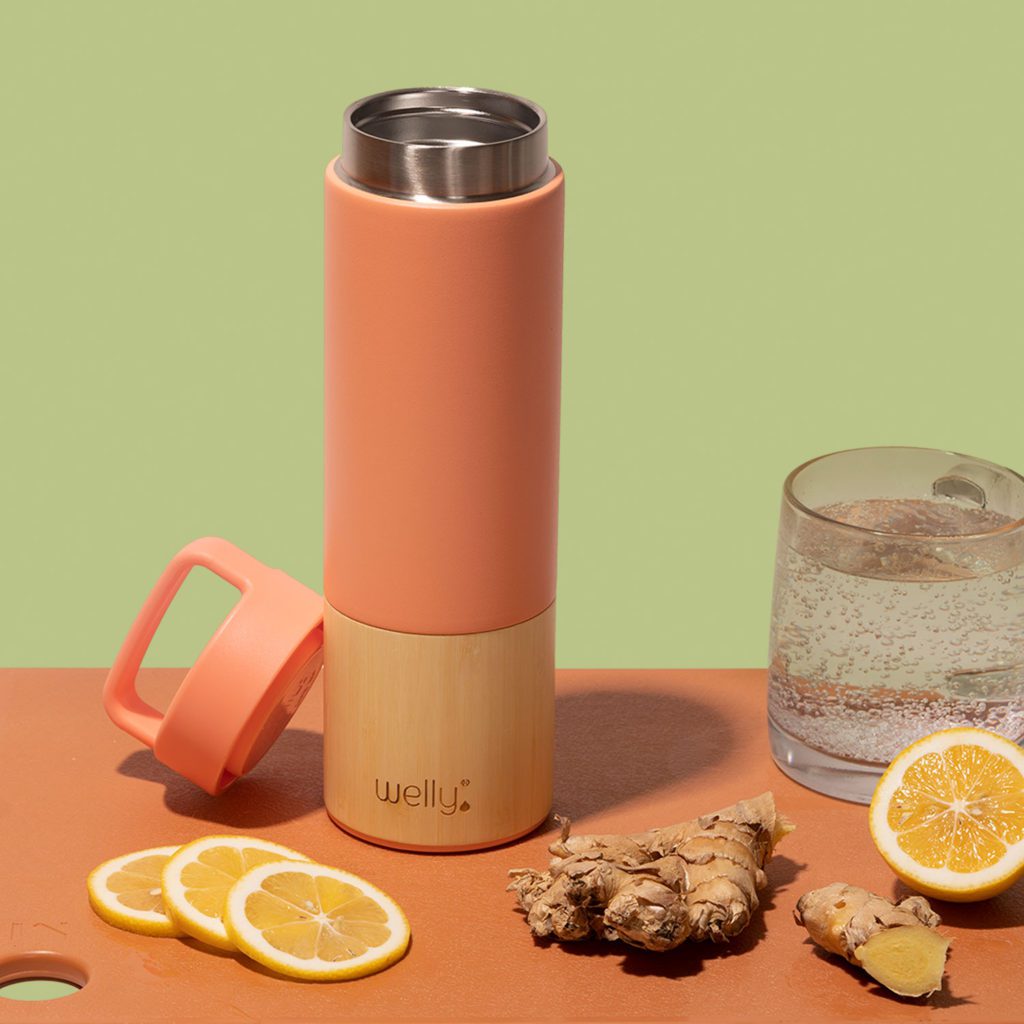 Infuse still or sparkling water with your favorite citrus, fresh herbs, and other fruits—and even herbaceous veggies like cucumber. It's an easy way to make drinking plain water more exciting. Use whatever's in your next box to make your own homemade infused water, but here's what we like to get you inspired:
Lemon and ginger
Strawberry, mango, and mint
Mango and blueberry
Blueberry and cucumber
Lemon, lime, and ginger
Apricot and lemon
Basil and strawberry
Peach, ginger, and lemon
Check out Misfits Market's Marketplace between Thursday 4 p.m. ET and Saturday 8 p.m. ET and grab your own Welly bottle, plus other premium produce add-ons like fresh herbs, seasonal fruits, and teas. (And you can't go wrong with flavorful oat milk from The Marketplace added to freshly-ground coffee to go in a Welly mug!)
Then, here are even more ways to save money by saving your food scraps.