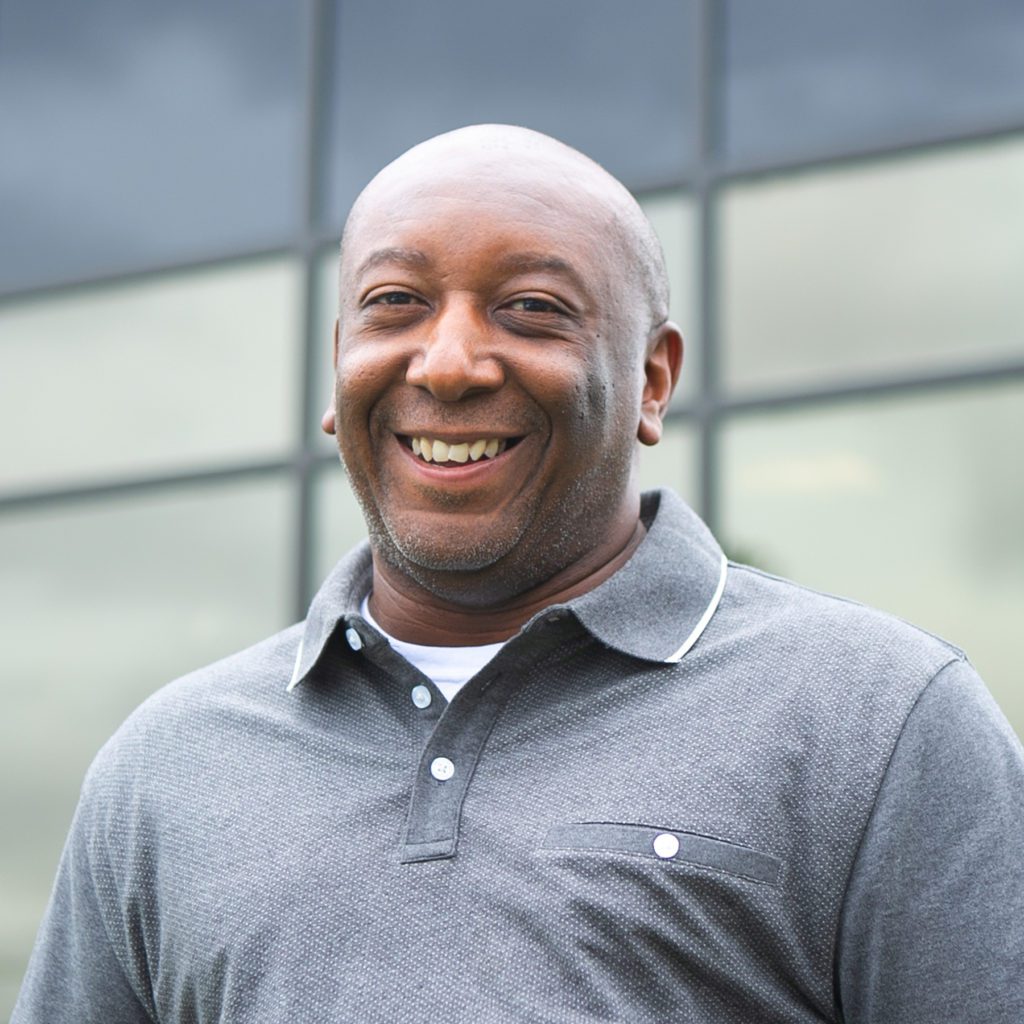 Meet the Misfits is a Q&A series that introduces you to the people who make our team so incredible. For the holidays, we're making a donation to our spotlighted employees' charity of choice each week.
Say hello to Shawn Bray, our Director of HR and People Operations who's based out of our Greater Philadelphia headquarters. Though Shawn only joined the team in September, he's already made a big splash at Misfits HQ. Read on to find out his favorite holiday dish, which misfit produce he identifies with most, and a unique charity that benefits the farming system as well as the veterans community.
Q: Tell us a little bit about yourself!
I am the Director of HR and People Operations. My role supports the business needs for career, growth, infrastructure, talent, performance management, and customer relationships. It's really rewarding.
Q: What were you doing before you joined Misfits Market?
I've worked in HR for over twenty years; start-ups and distressed companies have been a huge part of my career. In my last role, I was working at a business called New Avon in New York City. Four HR managers reported into me and as the Director of HR Operations, I was the business partner for supply chain, information technology, creative and innovations, and e-commerce digital marketing. I was responsible for over 1,500 employees.
Q: That sounds really impressive. What inspired you to leave to join the Misfits Market team?
I love the concepts of saving food, helping the farmer, and building an HR/people operations infrastructure from the ground up. I enjoy being a part of building new relationships. There's a new challenge every day. It's fast-paced and intense, but rewarding.
Q: What has surprised you the most about working at Misfits Market?
The growth from last year to this year is phenomenal. I've never seen anything like it!
Q: What's been your favorite thing about working here?
The diversity of experiences and backgrounds presents a great opportunity for career development. Creating an environment that's impactful can be life changing. I can't wait to focus more on the training and development of our team members—this is actually my favorite part of HR.
Q: If you could describe yourself as a type of misfit produce, what would it be and why?
The apple! This bright red fruit translates to a bright future.
Q: We love that! The color red is also synonymous with the holidays. Do you have a favorite holiday food tradition?
The classic stuff: Ham, macaroni and cheese, string beans, and sweet potato pie are my favorites. I love to cook on the morning of Thanksgiving or Christmas. The sweet aroma fills the house and everyone gets excited. All family members are required to bring a dish to share that they love.
Q: Why is that so special to you?
It reminds me of my childhood, and family being together is important to me. Growing up in a house with three siblings, it was always busy and fast-paced. My parents were great at providing family activities, but I just loved sitting around the table and sharing stories with past and current generations. Nothing is more special to me than hearing how people grew up and shaped the steps of life.
Q: That's what the holidays are all about: Being with family and giving back. This year, we're choosing to donate to a charity of your choice. What charity did you pick and why?
The Veteran's Healing Farm. It's an organization in North Carolina that gives back to veterans by teaching them farming skills and hosts workshops about sustainability. They also donate fruits and vegetables to at-risk veterans and their caregivers for free. One of the reasons I joined Misfits Market is because of its mission to helping farmers. That's why the Veteran's Healing Farm is important—it takes those farming skills to help heal veterans.
Got any questions for Shawn? Let us know in the comments!