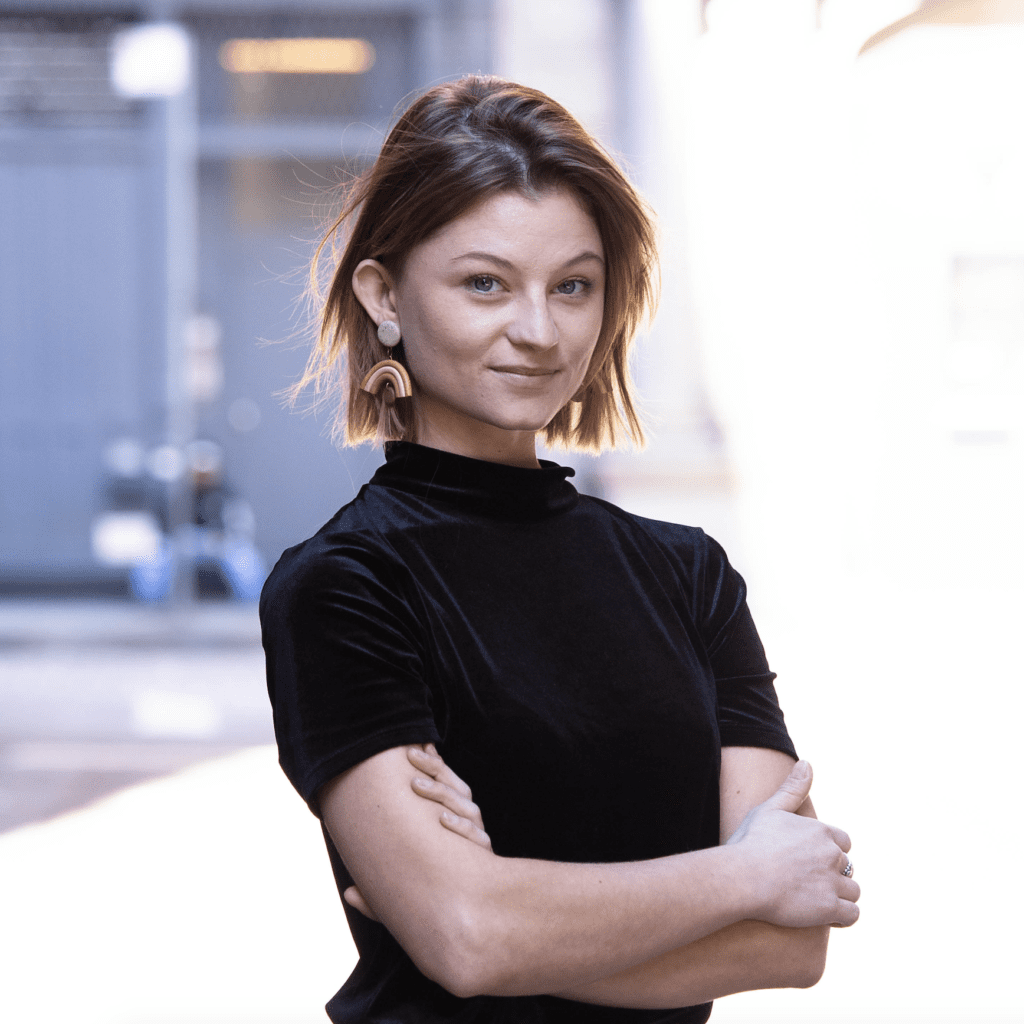 Meet the Misfits is a Q&A series that introduces you to the people who make our team so incredible. For the holidays, we're making a donation to our spotlighted employees' charity of choice each week.
Meet Nikki Pressey, who may be Misfit Market's Executive Assistant in title but is truly so much more. As we've grown over the past year from a handful of employees to hundreds, Nikki has been a wearer of many hats and acted the part of IT specialist, HR manager, and even designated office decorator. (Without Nikki, our NYC office wouldn't have desks. Literally.)
Though the bulk of her work centers on executional tasks and developing our office culture—Nikki's resourcefulness and generosity stems from her genuine love of helping other people—our offices truly wouldn't be able to run the same without her. Read on to learn more about Nikki, which charity she's chosen as her philanthropy of choice, and which controversial Thanksgiving side dish is her favorite.
Hi, Nikki! Can you tell us a little bit about yourself?
My name is Nikki and I am the executive assistant at Misfits Market!
That's not it! You do everything. Tell us more about what you do for Misfits and how you manage it all.
I do wear a lot of hats so every day is very different. I like to think of my job as an entire department until we hire that department. I was doing HR roles for a while until we hired our HR director (Shawn Bray) and his team, I was acting IT manager before we hired our IT team. As we've grown, my role is much more culture-related. I plan our events, I help onboard new team members, and I organize Abhi's crazy schedule.
To this day, I feel like you're still the go-to person for everyone for everything. How do you manage all of those different expectations and various roles?
I am kind of like the information center of Misfits Market, aren't I? I'm pretty good at time management but more importantly, I'm really eager to help. I'm really passionate about our cause and what we're doing here at Misfits, so anyway that I can help the teams work faster and more efficiently and more passionately, then I do.
Speaking of being passionate about our cause, what inspired you to apply for Misfits Market in the first place?
Reducing food waste and providing access to food for all has always been really important to me. I've realized that food is something that not everyone has access to or even has on a daily basis. Food can be something that some people have to worry about every single day. After looking into Misfits Market and learning more about its mission, I realized that this is an epidemic and that I could possibly be one small part of the solution.
That was how long ago now?
I joined the team in February.
So you were one of the first people to join the corporate team. What's it been like seeing the team grow so quickly in such a short amount of time?
Watching the team expand is honestly my favorite part of my job. It's really eye-opening to realize there's so much opportunity in this field and how many people and personalities, skills, and strengths it takes to just get veggies to someone's door. We joke that we're just selling fruits and vegetables, but there's so much behind just that notion. It takes a lot of different departments of diverse people to even make this happen. Every new team member that I meet, I find that they're extremely different than the next person and their strengths are so valuable. The change and growth has all been really exciting.
What has surprised you the most about working at Misfits Market?
Our customer's passion for our mission. I initially thought that people would buy the product because it's affordable and convenient. It turns out that most people that shop with us are extremely passionate about eliminating food waste, which has been really surprising in a good way.
And what has your favorite thing about working at Misfits? You did mention the people…
Yes, meeting new people but also learning new things. Because I am a wearer of many hats and helped with different roles, I'm constantly having to learn something new, which is what keeps me passionate in my job. I wouldn't describe myself as a very tech-y person, but I've learned how to install software and manage computers.
Also parties. [Laughs]
Parties are fun! And an important part of the office culture. How has that culture expanded in the past year and why do you think a strong culture it's important?
I think it's expanded past the "what" and grown into the "how" phase. Our company culture was built on our mission—we were steadfast in trying to make an impact on food waste by sustainably making healthy foods affordable. Now that we have a better understanding of what that entails, we can really focus on a little bit of everything else.
Culture is what makes employees feel like they belong in their workplace. It goes beyond being confident to do well at your job, but also being confident to find a unique space in a collective environment. I don't think that any one person creates the company culture. It's created by every employee making decisions based on the same principles. Creating an environment where employees can thrive by following those principles is where I come in!
From a culture perspective, what are you most looking forward to in 2020?
I want to help create more structure that will help personal and professional growth. We are at a super cool spot in time where we can form the way we want day-to-day life at Misfits Market to look and I want to be a part of that.
Do you have any advice for someone in your role where you've kind of started from the ground up, built your own role, and helped expand how the office is run?
Don't get stuck on any one idea or existing culture model. Know that everything you build is going to ripen and evolve. Also, take time to evaluate the outcomes of your efforts. For example, after an employee event, write down what went well and what could have gone better. Or after onboarding a new team member, pay attention to how informed they are as they dive into their role.
Let's talk food! What's your favorite misfit food to cook?
My favorite food is probably fennel.
Oh! Fennel is one of those love-or-hate foods.
Really?
Yeah! We always hear from customers that they're unsure how to cook with it.
That's the exciting part! You have to figure out how to cook with new foods. I love fennel. I roast it and then put it in everything I eat: salads, soups, I'll top protein with it. It's super tasty and really easy to cook with and adds flavor to everything.
Speaking of trying new foods, what has been the weirdest food you've tried?
Probably the persimmon. It looks like a tomato but tastes like a mango. It's really fun to try something new with Misfits.
If you could describe yourself as a piece of produce, what would you pick and why?
I'm going to go with rainbow carrots.
You're literally wearing rainbow earrings right now.
They're super pretty and colorful and fun, so why not?
Outside of work, what are you passionate about?
I spend a lot of time volunteering with the Human Rights Campaign. I spend a lot of time with my dog, Mia, who comes to our office every Friday. I love to explore Philly and the amazing food scene. My favorite place to be is my kitchen, cooking.
When it comes to holiday cooking and food, do you have a favorite food traditions?
I have to admit that my family is not a family of cooks but my favorite food actually cranberry sauce…
Again! Not the most popular holiday food.
Yeah, I get that a lot. I have opposite taste buds or something.
For the holiday season, we're letting you pick a charity of your choice and Misfits will make a donation in your honor. What charity have you selected and why?
The charity that I would like to donate to is Vivian's Cupboard Food Bank, a Philadelphia-based food bank that's part of the Mazzoni Center for LGBTQ health and well-being. The food bank was started with the goal to specifically help those affected with HIV to provide them with access to nutritious food. The larger Mazzoni Center provides educational resources, health care, counseling, legal resources, and the food bank for the most at-risk LGBTQ individuals in the community.